So, I just got home from The CW Upfronts and I am still frazzled from excitement! I met/saw so many fucking people. If Sophia had been there, my life would have been made, but she wasn't. :/ OKAY I'LL STOP RAMBLING AND GET TO THE PRETTY PICTURES AND STORIES NOW.


My sister and I get there around 9:30 AM, thinking we'd be awesome and early since it started @ 11. No. There were swarms of fans there already and celebs had already started arriving. I went and the first person I saw from afar was Ed Westwick taking pictures and doing interviews. When he was done, fans were SCREAMING for him. Like, it was not even normal how loud/crazy there were. He didn't even look at them and just walked right in, lol. Then I saw Matt Lanter aka Liam from 90210 coming towards the fans. He was so nice! He took tons of pictures and signed autographs and was a general sweetheart. Also, holy fuck he's beautiful irl. I have a huuuuge crush right now.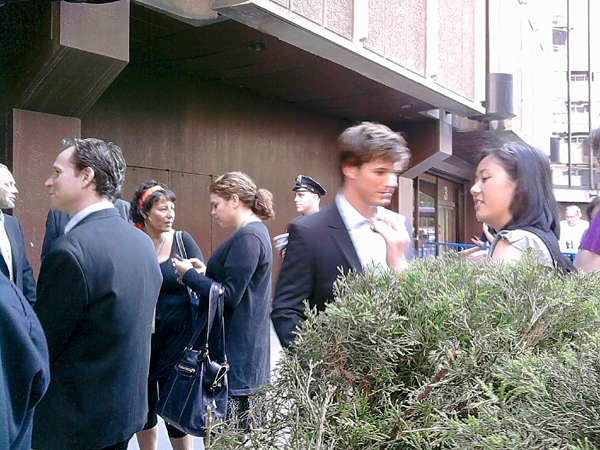 Right after him, Tristan Wilds went to sign stuff as well. He was such a sweetie and dorky and omg. I didn't get to meet him...yet.




Then Ian Somerhalder comes by because he's apparently in a new CW show. I remember how much I loved that dude on Lost and how I literally stopped watching when they killed Boone! :( When I asked for a picture, he was sweet as pie and goes, Sure thing, baby - do it up!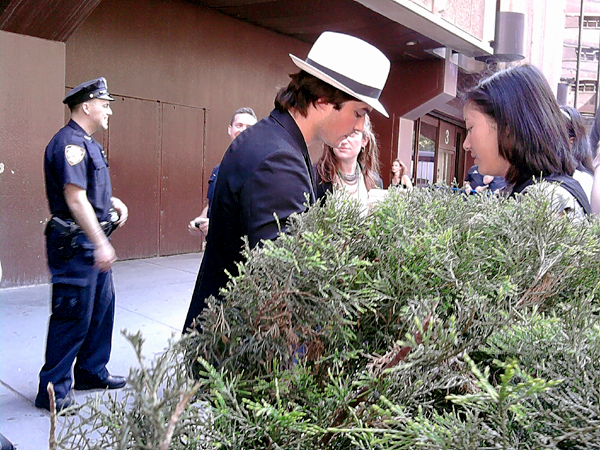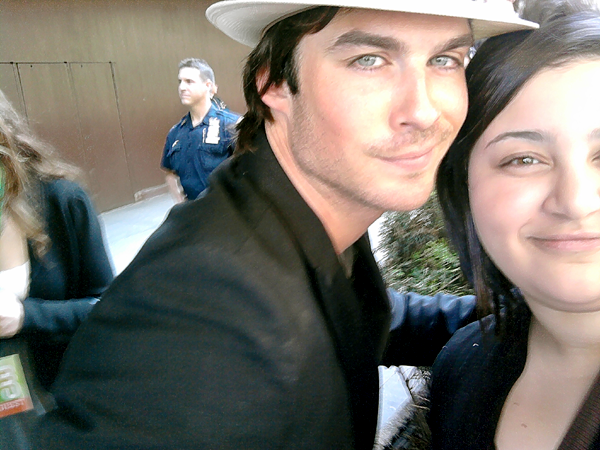 I was operating the camera by myself so i cut my face off. This happened a lot, lmao.

After him, I saw Sara Paxton who I really don't care much about but the little kid next to me called her over so I spoke to her and asked for a picture as well for the hell of it. She was such a cool chick. She was making small talk and complaining about how hungry she was, lmao.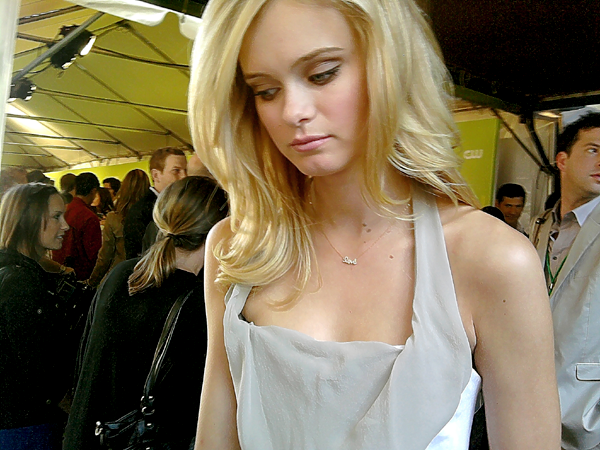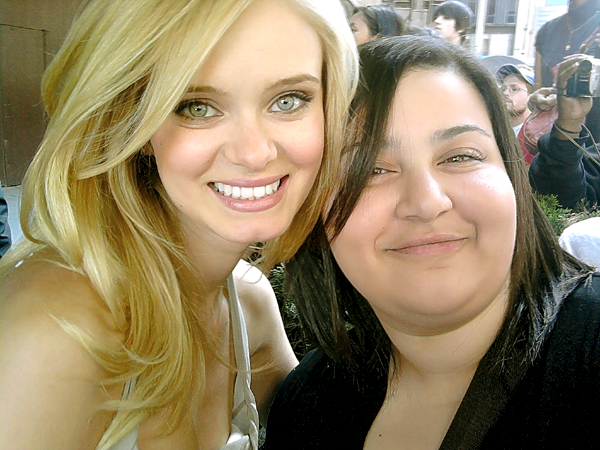 I finally saw Jessica Stroup on the carpet doing her press and holy fuck it took her forever to finish. When she did, people starting screaming for her and she came over to us. This guy was like, I drove 3 hours to see you, Jessica! and she was like OMG REALLY? Get over here then, I need to give you a picture! She was really adorable. I asked for a pic my camera fucked it up somehow and never worked so I asked for another one and she said ok. She took a few pics for other people and when her ~people were pulling her away, she was like I promised her! Don't listen to them, girly. And took another pic with me.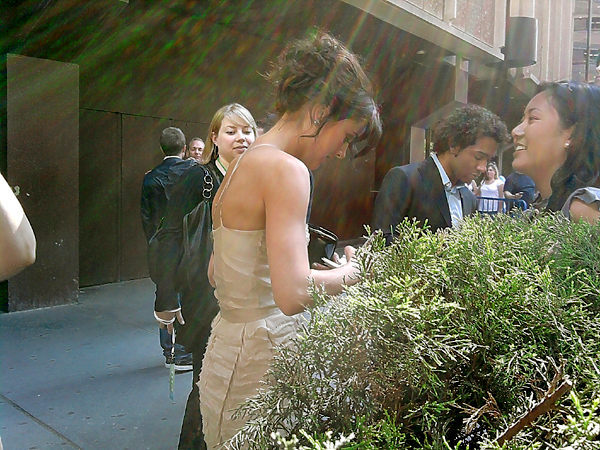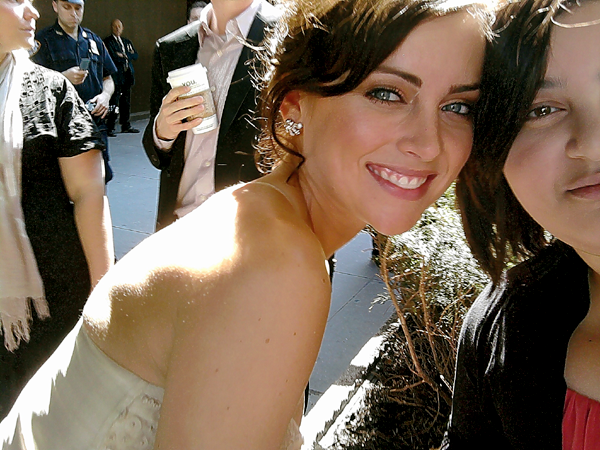 Right after her, Shenae Grimes came over. I never thought I'd say this, but I think I'm starting to love her. She was SO NICE, probably one of the nicest people I met. I asked for a picture and she was like Oh my god, of course sweetheart! and snuggled up to me, lmao. She was so cute, ugh. I do not approve of myself, OKAY.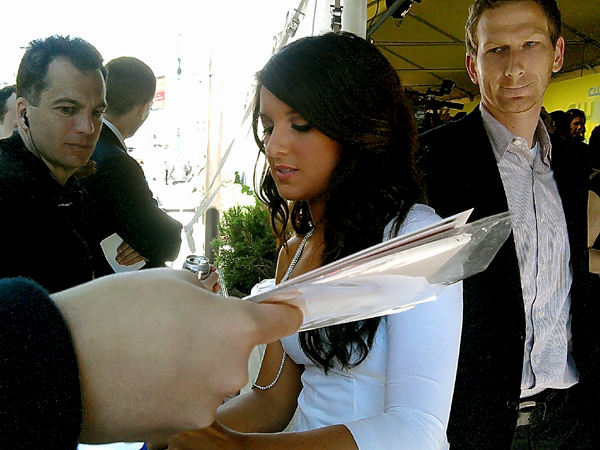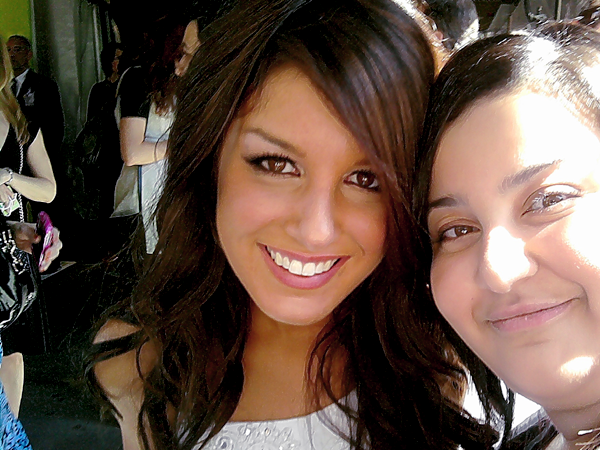 When I saw Jessica Lowndes I swear I almost fainted. Homegirl is fucking gorgeous up close. Hot damn, she looked like a porcelain doll! She was generally cute doing her press and when she finished, she looked over at her bf who tagged along (boo!) and blew him a kiss and he blew her one back. It was qt, ngl. I screamed her name, and she heard me, giggled and came over. I told her I loved her (smooth, Sylvia) and she was really shy but said Thank you!. I took a pic with her, obviously.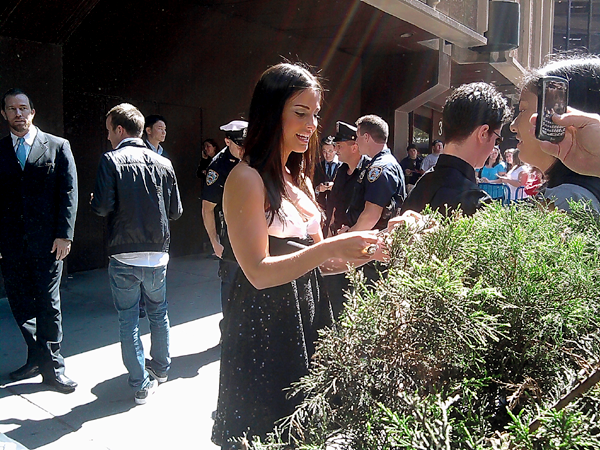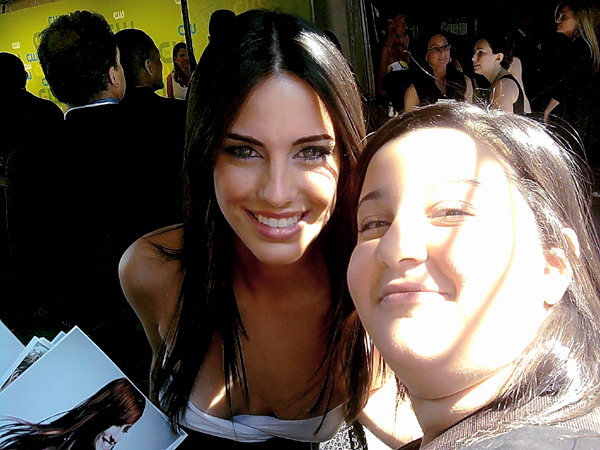 don't mind my whiteness, the sun was a hot mess today

A few randoms came and went and I got pictures of them: Ashlee Simpson and Corbin Bleu.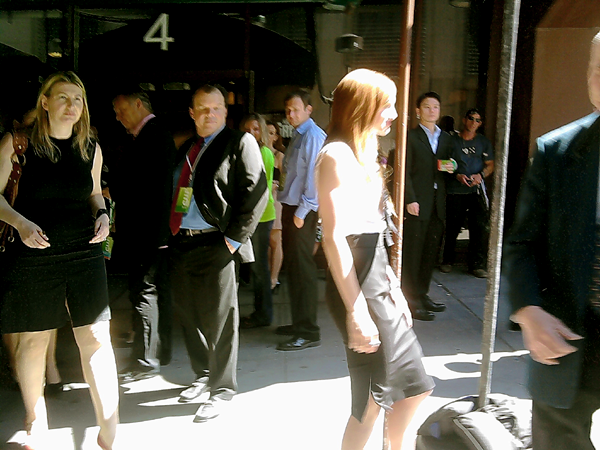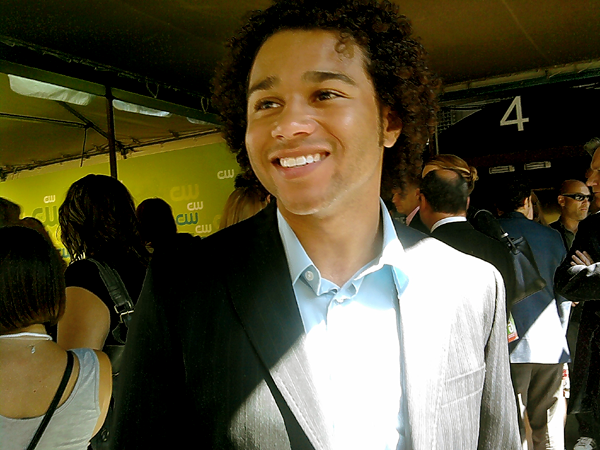 Gossip Girl time! I think Jessica Szohr was the first one who I saw now. She was so fucking cute, you guys. You don't even understand. She had rainbows and sunshine oozing out of her or something. Also, she is STUNNING in person. I was mesmerized, rofl.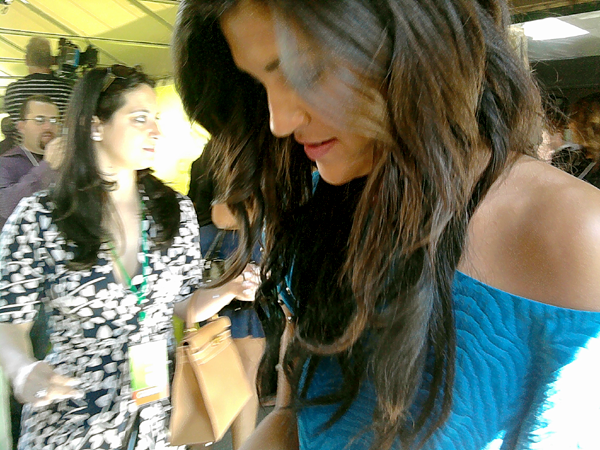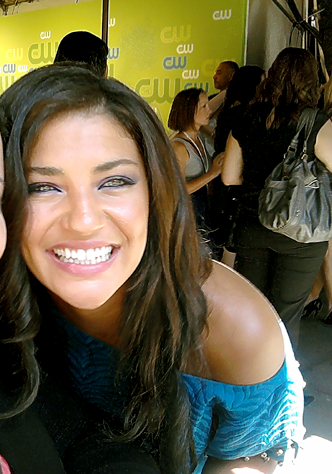 i looked terrible in the picture omg

Next was Taylor Momsen! This girl is all kinds of FIERCE. How is it that she's 10 times more fierce than I am and she's younger idk. She came over to sign for this little kid next to me and his sharpie ran out and she was like Fuck! It ran out. Wait! I think I have one, hold on sweetie! She took out her own, signed and let him keep it. She also looked all kinds of hot. I took a pic with her, but the quality is shit so I won't upload that. But!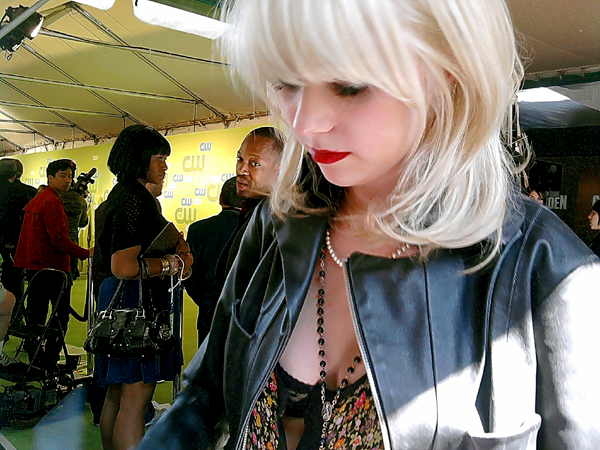 Penn came over but idc about him, so I didn't ask for a pic with him. He was literally an inch away from me.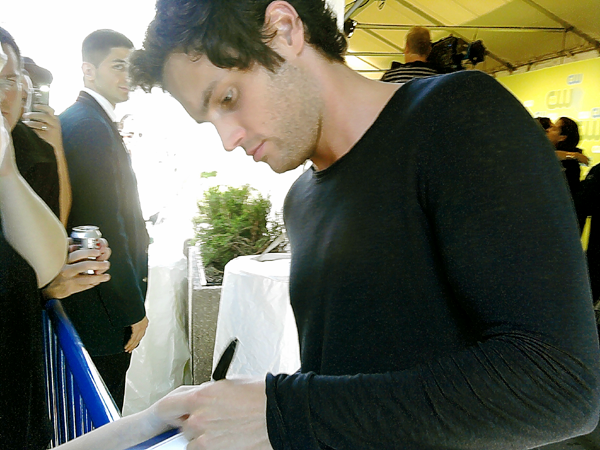 Leighton and Blake both got pulled in and didn't come over to the fans. :( That's it for the arrivals. About 20 mins later though, AnnaLynne McCord came out and went home because she had gotten sick, poor bb.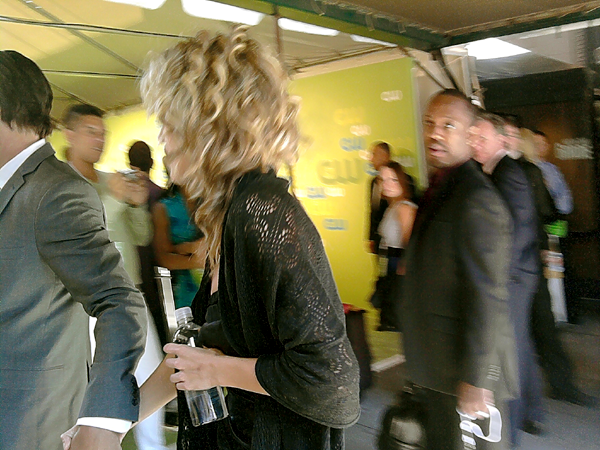 OKAY, around 12:00 pm, they all came out and as they were leaving, some of them took pictures and met with more fans.

Blake Lively in all her sunshine sweetness glory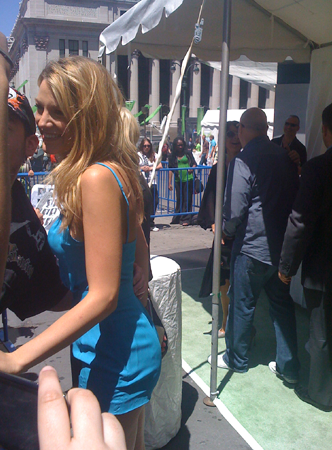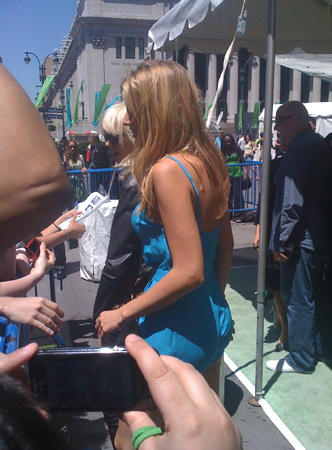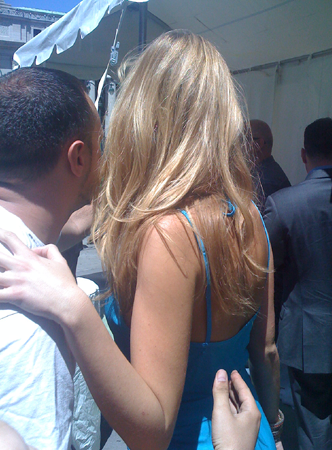 This is when I met Ed Westwick! I asked him for a picture and his response? Of course, darling! in that dapper british accent. Unf!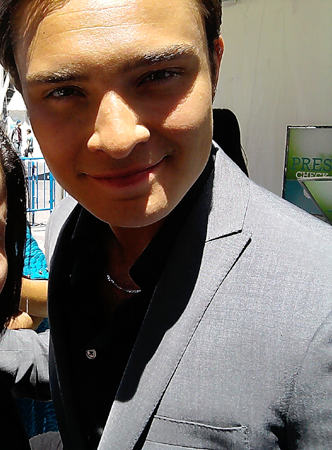 me = look like shit

MATT LANTER AGAIN IN HIS BEAUTY. My obsession grows.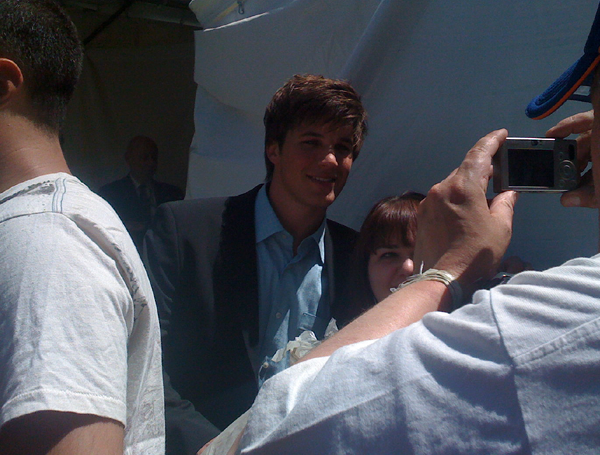 With Tristan! He was really sweet and was just joking around with the fans. He's really down to earth and kind of awesome.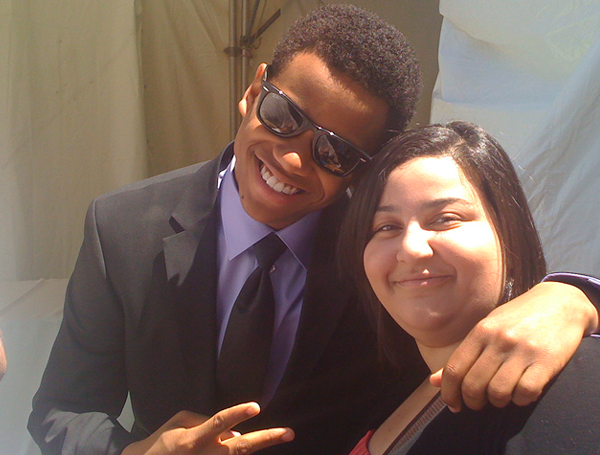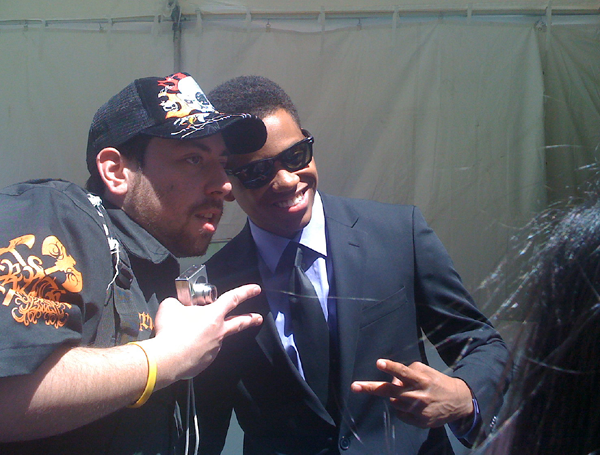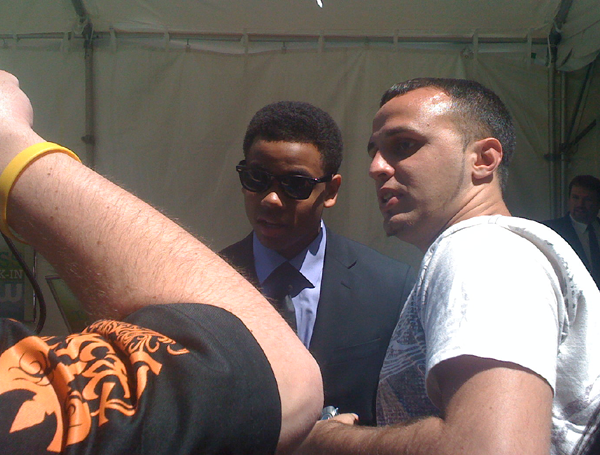 And finally, with Ryan Eggold! I don't usually care for him much, but I literally got this one for you
vuitton! He's UNF irl too.



ugh i look terrible, disregard me. it was a loong, hot day.

Ot3!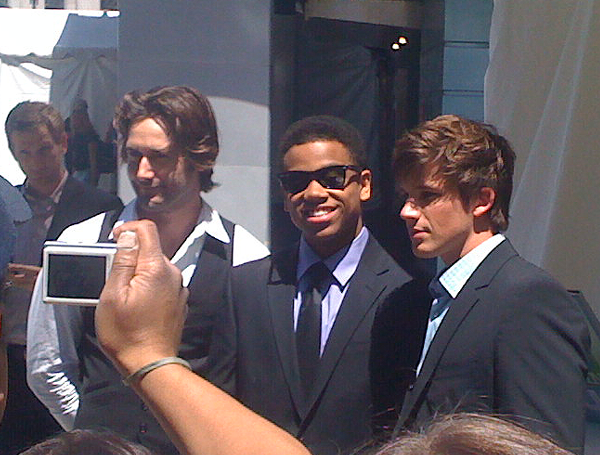 THE END, BRB DYING BC I'M TIRED.